SJC BLOG
---
Enjoy Your Monday Morning Coffee and Follow the Rainbow of Social Media Platforms to Your Pot o' Gold
---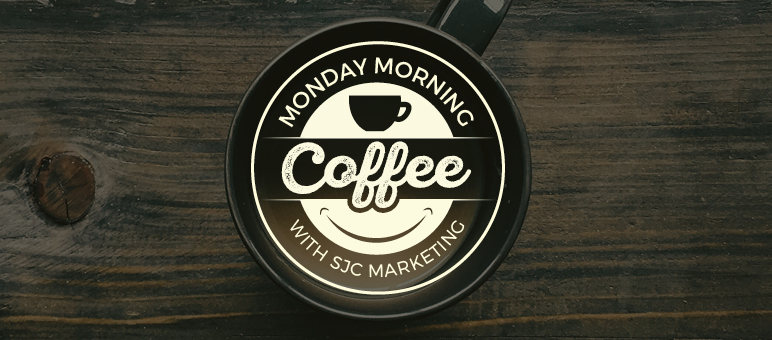 Wish you could stumble upon the luck of the Irish and see some ROI from your social media marketing efforts? Thankfully, marketing success has more to do with strategy than luck.
A well-planned social media marketing strategy produces results because it is based on a combination of proven tools and strategically tested tactics.
Toss out the marketing methods that aren't working, grab your Monday morning coffee and let's follow the rainbow of social media platforms to your pot o' gold.
Select Your Rainbow of Social Media Platforms
Utilizing more than one social media platform to market your business expands your brand's online visibility; however, not every social media platform is going to produce the ROI you need.
It's important to choose your social media platforms carefully in order to optimize your marketing investment.
Rather than using social media to keep up with the times or prove your brand is trendy, your goal is to reach a significant portion of your target audience in the most convenient, cost effective and relatable manner possible.
The social media platforms you choose for marketing should fit these criteria:
Suitable to your industry
Valued by your target audience
High traffic volume
Strong organic potential
Proven paid-advertising options
Meets content distribution needs
Gather Ideas From Golden Brands
Once you've selected the social media platforms you're going to use for marketing your brand, you need to gather ideas for marketing campaigns. A lot can be learned from looking at the tactics other brands have used to find success.
HubSpot recently shared a helpful list of inspiring Instagram marketing content that included an Instagram contest from Tensile. The outdoor adventure brand strategically required entrants to tag their "3 best adventures buddies."
The tactic used specific instructions to drive additional traffic to their brand from their target audience. No matter what social media platform you use, it's important to consider tactics like this in order to make your marketing investment more effective.
Collaborate With Marketing Experts
If you've struggled to find marketing success in the past, a fresh perspective can help you achieve different results. Find marketing experts you respect and admire and ask them to collaborate with you on your next marketing campaign.
You may discover, as many brands have, that collaboration with marketing experts comes with benefits beyond new inspiration such as:
Time to focus on business growth
Multiplied area expertise without added overhead
Ongoing marketing campaigns with consistent results
Workforce capacity for more expansive marketing campaigns
If you're ready to build a social media marketing campaign that leads to a pot o' gold, give us a call.