SJC BLOG
---
How Blogging Can Help Convert Leads as a Critical Part of Your Content Marketing Plan
---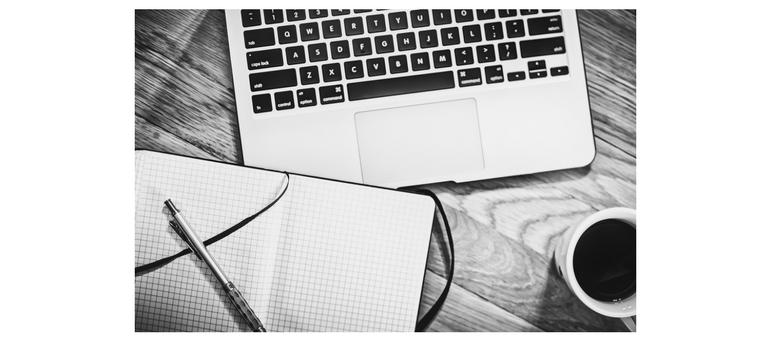 It Starts With Understanding the Vital Role Blogging Plays in Your Strategic Marketing Plan
With multiple social media accounts and a hefty PPC budget, it may seem like blogging is no longer necessary to succeed at content marketing and has little value to your strategic marketing plan. But this is simply not true.
Blogging not only plays a crucial role in the sales funnel, but it is extremely valuable as a reputation builder and also serves as a key source of organic traffic.
Plain and simple, blogging covers ground no other content marketing tool can cover on its own. This is why it is so important to utilize a healthy mixture of tools in your strategic marketing plan, instead of trying to rely on one or two standalone tactics.
The Role of Blogging in the Sales Funnel
Social media can be a great way to put your brand in front of a massive number of prospects, especially if it is paired with PPC. Both content marketing tools can generate the volume of leads you want. But the sales funnel doesn't end with lead generation.
Once you've captured the leads, you need to convert them. In order to convert prospects, you have to do two things with content marketing: 1) solve their problems, and 2) build a relationship with them.
The conversion stage is where blogging is more powerful than social media or PPC.
Blogging provides leads with the in-depth information they need to make a buying decision. Blogging also establishes a rich content library, allowing prospects to explore their questions as far as they want.
The more high quality content you distribute, the more answers prospects can find exclusively on your domain.
Build Your Reputation With Blogging
When prospects see the wealth of information you can offer and the depth to which you'll go to answer their questions, they begin to respect your brand.
Leads have to respect your brand before you can build a relationship with them.
While Tweets and other social media posts create interest in your brand, they aren't enough to prove your experience in the industry. There are hundreds and sometimes thousands of competitors in the selection pool for prospects to choose from.
Blogging allows you to distinguish your brand and your skill from the myriad of options in your industry.
Blogging is also a domain you own. The swift evolution of social media brings with it the risk that trends or platform capabilities will shift or disappear over night, eliminating a portion of the presence you worked hard to establish.
If you want longevity to come from your investment, blogging is essential in your strategic marketing plan.
Blogging for Organic Traffic
You can create a beautiful, responsive website, optimize it and make it mobile friendly, but it won't generate a fraction of the organic traffic that comes from blogging.
That's not to say that great website design and optimization aren't valuable; they're pivotal as the framework for your online presence. But all framework must be filled in in order to accomplish its purpose.
The static pages of your website simply won't change often enough to give Google the fresh content necessary to be noticed and rise in SERPs.
Blogging, on the other hand, gives crawlers new content to index on a consistent basis, which achieves and maintains the ranking you need to generate and convert organic traffic.
An organic traffic generation strategy creates a safety net in the case that your marketing budget gets tight and you need to pause on an element.
With blogging, you can pause PPC without eliminating your traffic. Without blogging, PPC is your traffic lifeline, yet you have no substantial content marketing to drive them to for conversion.
Implementing Your Strategic Marketing Plan
For many businesses, blogging is a tool that takes more time and labor investment than they have available. However, you can see how vital blogging is to successfully converting leads.
The solution to implementing a multi-faceted strategic marketing plan is an experienced, full-service marketing team.
By partnering with marketing experts, you gain the skills and manpower needed to turn marketing into sales without having to sacrifice the time you need to focus on daily business operations.